In this article, we will tell you all you need to know about teaching English in China in 2022 and beyond.
The People's Republic of China is the third largest country by territory and the most populated in the world. This extremely vast country covers an area of around 9.6 million square kilometres, home to around 1.4 billion people. How long would it take to visit it all?
A Few Facts about China
China stretches 5,500 kilometres from north to south and another 5,000 kilometres from east to west, encompassing a wide variety of landscapes – from the Himalayan mountain range, where mount Everest is the highest point on Earth, to long stretches of sandy beaches, from dense forests to vast deserts.
Let's not forget China's many ultra-modern cities: 660 of them in total. While 90 of them have a population of over 1 million people, 18 cities in China have over 10 million inhabitants.
To contrast this hectic lifestyle and get in contact with nature, this astonishing country offers plenty of opportunities from the Tiger Leaping Gorge to the rainbow-coloured Alpine fairyland.
With such a variety of landscape, it is not surprising that China is a backpacker's paradise – but there's more. Each of China's 26 provinces has its own dialect, cuisine, traditions and customs, and there are 56 different ethnic groups in total.
It is clear that China is a fascinating country – there's so much to see that one lifetime wouldn't be enough to explore it all!
Travelling China
Because of its size, the best approach to backpacking around China is to tackle one area at a time. Take advantage of the inexpensive public transport, accommodation, and food that this country has to offer to make your money go further in your travels.
If you truly want to experience the local culture, you should stay away from the tourist-beaten track. Avoid the largest cities (unless they are your 'thing') and head to the rural areas – incidentally, the farther from the urban areas, the cheaper the cost of living.
I lived in Luoyang for five years and earned a good salary (about $2,000 per month) with free accommodation and found my money went very far due to the low cost of living. If you opt for somewhere like Shanghai or Shenzhen, then your salary will not go nearly as far.
Once you have drawn a rough itinerary for your trip, and before you book your flights, you need to apply for an 'L' visa. You can do this by visiting your nearest Chinese embassy, but check their website in your country first, as regulations may vary.
Places of Interest
Narrowing down the list of things to do and see in China to a manageable size is quite a challenge. However, here are a few places that you can't miss.
The Great Wall of China is such an important monument that a Chinese saying states that 'He who has never been to the Great Wall is not a true man'. The Great Wall, also known as 'Long Wall' or Changcheng, crosses 15 provinces stretching over 21,000 kilometres, although the best-preserved part is almost 9,000 kilometres long.
The Forbidden City, also known as the Imperial Palace, is located in the heart of Beijing and is the largest and most important building in China. Covering a surface of around 720,000 square metres, a tour of this palace can take a few hours, including a visit to the Palace Museum.
The Terracotta Army was erected around 280 BCE to guard the tomb of the First Emperor and is China's most important archaeological find. It was discovered in the 1970s by local farmers who were digging wells and consists of around 8,000 life-size warriors, 520 horses, and 100 chariots.
Take a riverboat cruise along the impressive Yangtze River, also known as 'Long River' – or Chang Jiang by the locals. It crosses eight provinces and it is accessible from several points, but the most popular is the Three Gorges, where you can admire a view as outstanding as that at the Grand Canyon.
Think you know something about China already? Have a go at our fun China Trivia quiz!
Teaching English in China Long Term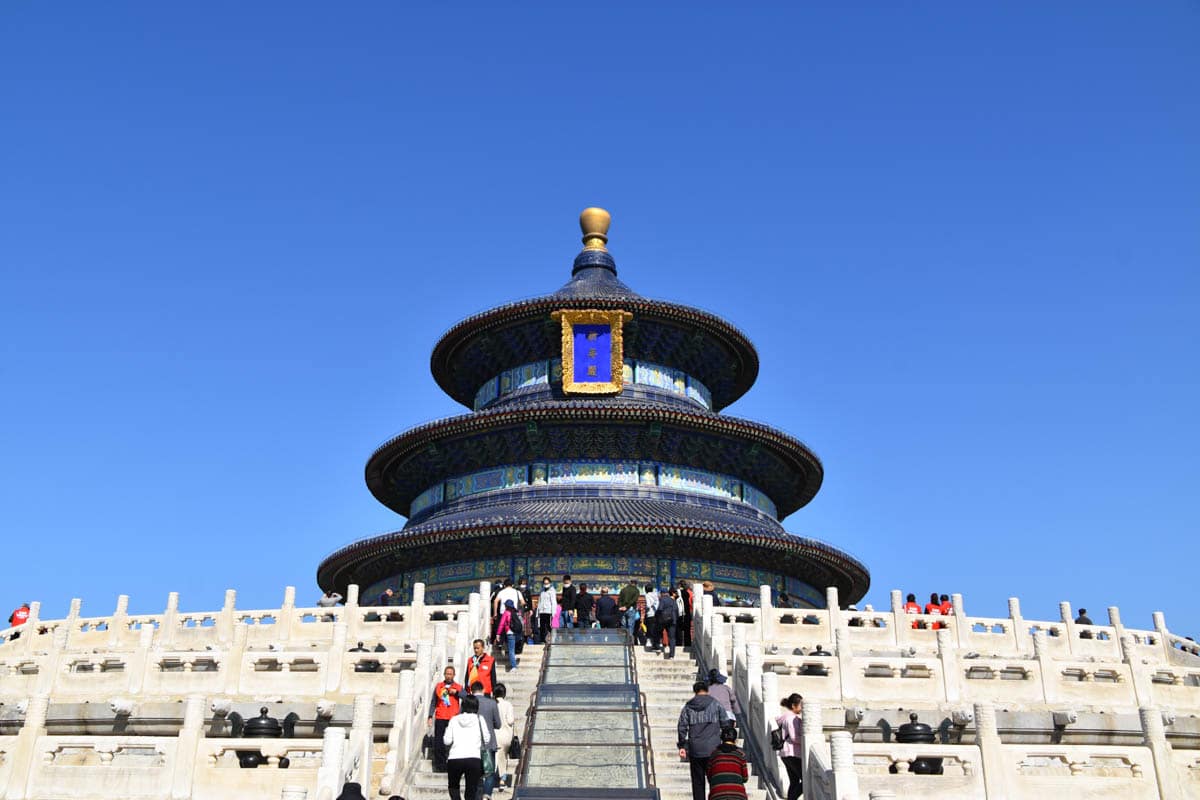 Falling in love with China is easy and funding a longer stay in this wonderful country is possible through a career as a teacher of English as a foreign language (TEFL). However, there is a specific bureaucratic procedure to follow and some restrictions to be aware of.
To teach English in China, you need a Z-visa. To apply, you must:
be a citizen of one of the following countries: the USA, Canada, Australia, New Zealand, South Africa, the UK, and Ireland.
be younger than 60 years old (for male applicants) or 55 years old (for female applicants)
be a native speaker of English or be able to prove a high level of the language
pass a medical exam
have a clean background check
have received a PU – a letter of invitation from a school offering you a job
have a bachelor's degree in any field as a minimum
a 120-hour TEFL certificate as a minimum.
While a TEFL qualification is listed as a necessary requirement to obtain a Z-visa, there are some exceptions. Read the job advert carefully and contact the potential employer to find out more.
In 2021, the Chinese government changed the legislation regarding the private education sector. According to officials, these changes have been brought about to reduce the pressure and cognitive overload posed on children.
However, the new legislation should only affect online learning, as new international teachers living outside China will not be able to be employed to teach Chinese children through Chinese companies.
For those who intend to move to China to teach face-to-face, please ensure that you meet all the requirements for the visa application and do thorough research on your potential employer before signing a contract or buying your plane tickets.
One of the best places to find jobs in China is Dave's ESL Cafe. This is where I found my teaching job in Luoyang where I stayed for five years!
Now You Know About Teaching English in China
China is a vast country that offers its tourists the chance to make unforgettable memories. The varied landscapes and the cultural diversity are what make this country unique.
Because of the sheer amount of places to see, things to do, and traditions to experience, many visitors decide to move there to make the most of this country's beauty and fund their lifestyle by teaching English in China.
If this sounds like the opportunity of a lifetime, find out more about how to create a teach English in China [The TEFL Org] adventure to suit you.
---
About the author: Steve Rohan, originally from England, has lived in China for over six years. He has lived in the frozen city of Harbin, the ancient capital of Luoyang, the tropical paradise of Sanya and Hong Kong.
He has travelled extensively across Europe and Asia, mostly by train, and has written about his travels for this blog as well as self-publishing his first book, Siberian Odyssey.